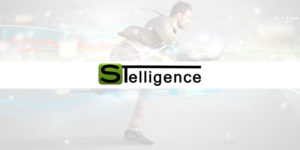 STelligence Company Limited is a Powered Reseller and Professional Service Provider for Big Data Analytic, Operational Intelligence, Business Intelligence, Network & Security Intelligence, and Telco Solutions. STelligence have pioneered IT Data Analytic in Thailand. We have highly skill staffs and expertise in IT business more than 15 years. With our expertise, we can deliver Best Integrated Solution for increasing uptime, fasten ROI, maximize Value and Opportunity for IT and Business. Also, we have developed new business models with profit sharing plans with our partners, and our customers.
Our customers are big enterprise such as Banking, Mobile Operators and Government in Thailand and also we provide professional service to partners in ASEAN countries.
Data Analytic and Data Scientist
As a Data Scientist, you will work on our world class partner's tool such as Tableau, Alteryx and DataRobot , you will work with the sales team to develop client relationships and deliver data analytic and data science solutions for customers across a variety of industries. You will need to be comfortable leading technical demonstrations of solutions, helping clients develop models that add value to their organizations, and integrating those models into client environments. Ideal candidates enjoy day-to-day data analytic and data science problem-solving mixed with high levels of customer interaction.
Qualifications
2+ years Hands-on experience building data visualization  or data analytics or predictive model
Excellent organizational, communication, writing and interpersonal skills, be able to communicate in English
Persistence and determination in finding solutions to challenges
Data processing and visualization, Problem Solving, Decision-making.
Desired Skills
Knowledge and experience with statistic or machine learning (Any tools : Alteryx,Weka,RapidMiner or R or Python or SPSS)
Experience with Hadoop and related Big Data technologies (is a plus)
Visualizing data with Tableau or any BI tools ( is a plus)
Database or data warehouse or ETL tools  (is a plus)
Experience operating predictive models in production environment  (is a plus)
If you are interested in joining our team, please send your resume and contact to natta.o@stelligence.com and we will contact you back.